Getting Started in 4 Simple Steps
Now that you're a member, follow these steps to take full advantage of the Pension Plus retirement plan.
Bookmark the Pension Plus website.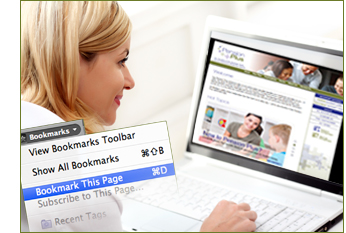 Add the Pension Plus website to your
online Favorites since this is the place for
plan information and a portal to your
retirement investment and pension accounts.